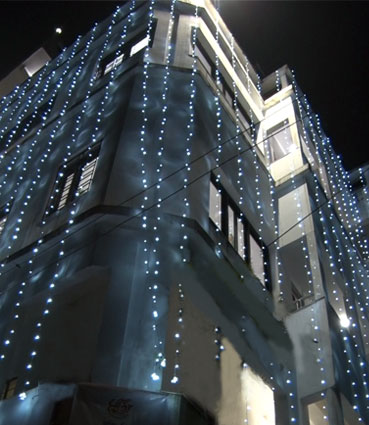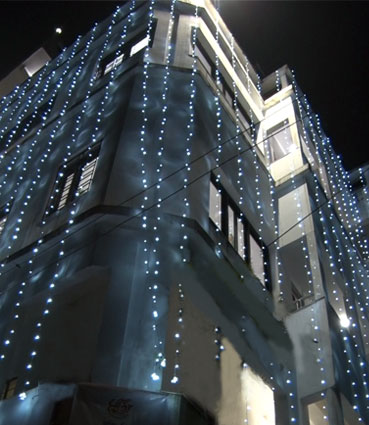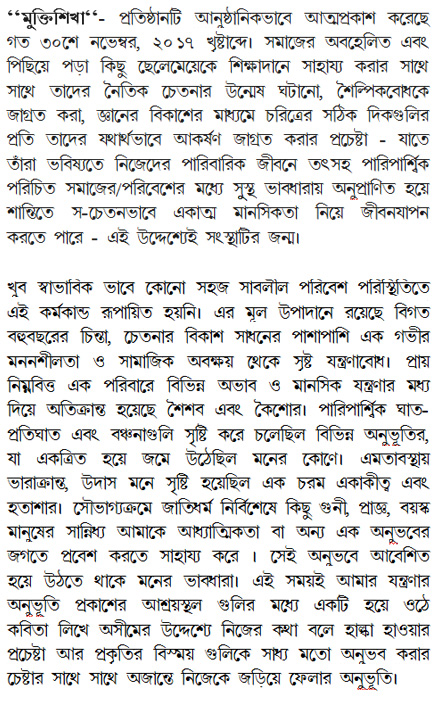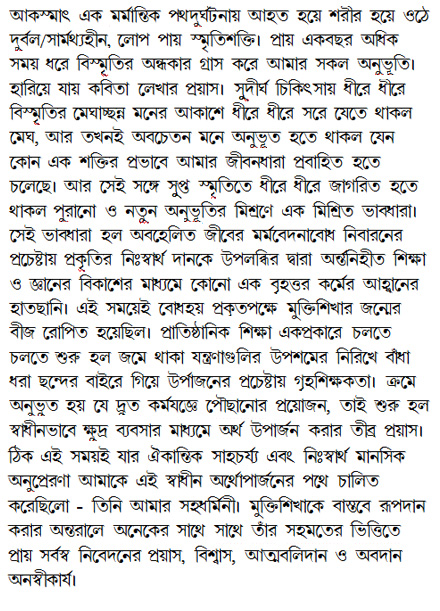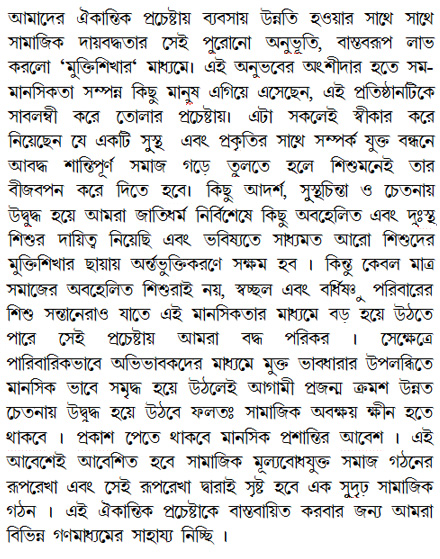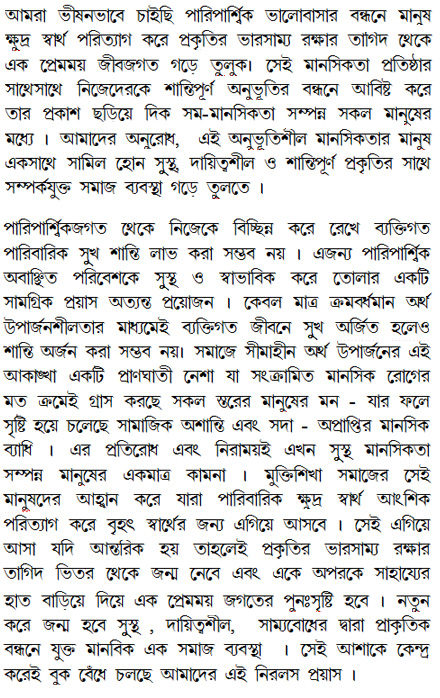 The organization "Muktisikha" was formally inaugurated on the day of 30th November,2017. The motto of this organization is to extend assistance to some of the neglected and economically handicapped children of our society, to enrich their education and learnings as well as to bloom and incite the moral consciousness, awakening of the sense of art and culture, to get them suitably engrossed towards right aspects of the character through development of knowledge–so that they can, in their family life and also within their well-known society/environment in the surroundings and being encouraged by the healthy thoughts, can lead their life, consciously and unitedly in a state of peaceful mind and this is the very objective of this outfit.
It should not be assumed that the implementation of these activities took place in a very easy and smooth process and circumstances. The main element of this activities are based on the mental development of the internal feelings since many years as well as out of a deep sense of pain inside the mindful thoughts, after observing the social decadence. My childhood and boyhood, in a very low-income family background had passed through an unending poverty and under various mental distress. The environmental shocks and counter-shocks as well as the financial distress continued to create various feelings, which got accumulated in a corner of my heart. In this manner, an acute loneliness and despair got generated in my encumbered and indifferent mind. Fortunately, the association with various talented, wise and elderly people, irrespective of their cast and community, helped me to enter into a world of spiritual and a different kind of feelings. The internal feelings started getting obsessed with this influence. At this juncture, the effort of getting my mind lightened by speaking about self with the infinity, in the form of writing poems became one of the asylums for the expression of my sufferings and also to realize the wonders of the nature to the best of my ability and at the same time getting enfolding into it unknowingly.
Due to a sudden and tragic road accident and severe injury, I not only became weak/disabled, but I also lost my memories. For about a year-long period, my senses got engulfed under a darkness of memory loss. The ambitious desire to write poems also got buried. Through a process of long treatment, the cloud of forgetfulness started disappearing from the overcast sky of inner self and at the same time a feeling cropped up in my sub-conscious mind that as if my life started a new living under the influence of an unknown power. And with this, a mixed concept derived out of old and new feelings and the sleeping memories started to get slowly awakened. This very concept welcomed the spirit of activities in a bigger scale through the development of the internal learnings and wisdom through a feeling of selfless gift of the nature and its effort to eliminate the sufferings of neglected souls. Perhaps the seeds of Muktisikha's birth was planted at this point of time. An effort of earning livelihood through home tuition, in continuation with the institutional education had to be started by going beyond the normal chores of life, beholding the desire to remove the accumulated sense of sufferings. Gradually, a realization came up that it was essential to take up some work activities and hence, a great endeavor started giving result to earn money through independent small business enterprise. And at that time, the person whose whole-hearted companionship and selfless mental encouragement lead me to the path of independent earnings–was no other than my wife.Her earnest desire to sacrifice almost all of her worldly belongings with her faith, her dedication and contribution in respect of making the concept of Muktisikha into a reality, are really undeniable.
After our business activities flourished due to our earnest efforts, the very old feelings towards social commitment became a reality through setting up of Muktisikha and a good number of people with similar mindset and with a desire to make the organization self-sufficient, have come forward to get into a partnership with this noble feeling. It has been accepted by everyone that it is necessary to plant the seeds of the thoughts of establishing a healthy, peaceful and nature-loving society. Being motivated by some healthy wishes and feelings, we have taken the responsibility of a few neglected and poor children and hope that we will succeed to include more children under the shelter of Muktisikha. But we are not going to restrict our efforts only within the neglected children, we are determined to extend our efforts also to the children of well-to-do and affluent families so that they also can grow up with this noble mentality. In that case, being enriched with the feeling of this free ideas imparted by the respective guardians of the family, the future generation will get motivated toward a developed consciousness as a result of which the social decay will start getting eliminated. An atmosphere of mental tranquility will start appearing. This effect will influence the outline of building the society enriched by social values. To implement this earnest efforts, we are taking the helps of various public media.
We are keenly desirous that the people confined with the love of their surroundings may establish an affectionate living world out of their craving to maintain the ecological balance, by sacrificing their small interests. In addition to carrying out the task of establishing such mentality by influencing themselves under the peaceful tranquility, let them spread this feeling among all the similar-minded people. We do request all such sensitive minded people to get assembled for creation of a strong, peaceful and nature-loving society.
It is not possible to get peace and happiness of personal family life by keeping yourself aloof from the outside world. So it is absolutely necessary to make an overall attempt to convert the surrounding undesirable environment to a healthy and normal one. It may be possible to acquire personal happiness just by gradual increase in earning of wealth, but it is not possible to achieve peace of mind. This aspiration to acquire unlimited wealth in the society is nothing but a deadly addiction which is gradually swallowing the psyche of people of all levels — as a result of thiscreation of a mental disease of social turmoil and a feeling of eternal deprivation is taking place. The prevention and healing of this disease is the sole desire of the people with healthy-mindedness. The Muktisikha extends its invitation to all those people of the society who will come forward for the sake of this greater interest, by sacrificing partially, the smaller interest of their family life. If that progression happens to be sincere, then an urge to nourish the ecological balance will take birth from the inner self and there will be a re-creation of a loving world through the extended helping hands between one another. A humanitarian social system affiliated with healthy, responsible sense of natural bond of equality will take birth anew. Thisuntiring endeavor of ours is progressing with our deep determination, centered on this very hope.
Written by Soumen Chattopadhyay
Translated by Sujit Kumar Dasgupta
Founder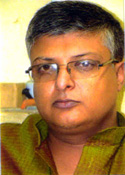 Soumen Chattopadhyay
Founder Member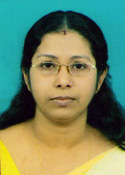 Sujata Chatterjee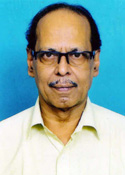 Abboy Mitra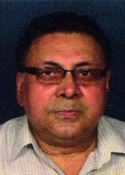 Sujit Kumar Dasgupta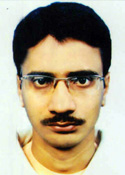 Niloy Kundu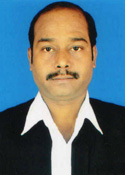 Bijan Jana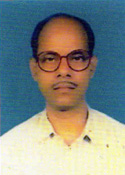 Swapan Dutta